20 YEARS OF GREAT IT SERVICES IN DENVER
Jack Smith and Initial.IT has provided IT services in Denver for 20+ years. Discover Jack's story and how he got to where he is today.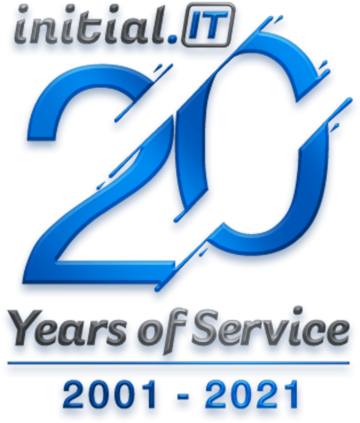 20 Years Of Great IT Services In Denver: How Technology Has Changed
Jack Smith with Initial IT has a great story and 20 years of amazing IT service in the Denver area. Over the past 20 years, he's seen a lot of changes in technology.

20 years ago, Y2K had just happened. The events of 9/11 shook the world. And Jack Smith moved into the IT space.

He had started out as an engineer but discovered that he had skill and passion for technology. Back in those days, Jack notes, the internet was new. It was unique just to have email in the office, and it wasn't uncommon for one person in the office to print out emails for everyone. Technology had just cleared the Y2K hurdle, and the internet was growing exponentially.
20 years ago, many businesses were looking at the "everything in one box" scenario. They were preaching convenience. At Initial IT, however, even 20 years ago, they knew that "everything in one box" could quickly mean a disaster: shut down that one machine, and the entire company could come grinding to a halt. Even back then, Initial IT strongly encouraged expansion: using multiple servers or environments to make it easier to keep the business functioning smoothly even if one element went down. Now, that's standard across the industry–and Initial IT has been able to keep up with those changes and continue to offer solid advice to those users.
Cell phones, particularly smartphones, in the office have changed exponentially over the past 20 years. 20 years ago, it was a big deal for private users to have their own cell phones–and it was mostly higher-ups in businesses that had those tools. The first time a user attempted to use a smartphone to connect to the company server meant a huge change. Now, however, almost every company uses smartphone technology to help enhance connection and improve functionality across the company. Many companies even provide those tools for their users.

Jack also remembers the Windows Phone and its users. While the phone was great for a while and offered significant features, it couldn't keep up with Android or Apple–and it quickly disappeared. Jack feels this is indicative of Microsoft's desire to move into the hardware field–but unfortunately, they simply can't keep up.
"I've done my fair share of Windows installs on floppies," Jack points out. He can remember the days of handling installs with a stack of 3 1/4″ floppies. Then, the industry changed. Suddenly, downloads were available online–and it was a huge deal for the industry. Now, the majority of installs take place in a virtual environment: no physical devices, just that connection to the internet.
Single-Guy Denver IT Service Shops
As the IT industry started to grow, many providers were single-guy shops. The technology was relatively simple, and people could easily learn how to use it and manage it. Quickly, however, the technology started to grow, particularly in the software space. Initial IT has a great deal of experience with architecture and engineering, and they had a feel for the software that their users were working with–and that put them in a better position to help support it. As a result, they were better able to go deep into the product, provide users with a better idea of exactly what the software was supposed to do, and why it might be having a problem. "It was important for us," Jack notes, "to stay in position in that market because of our collective knowledge." They had the tools they needed to provide a high degree of support–and that's part of what has helped set Initial IT apart over the past 20 years.
Knowledge in the Industry
In the architecture and engineering space, Jack feels that he has been incredibly lucky over the years to work with people who want to get to know the technology they're using. In those spaces, it isn't just about throwing together solutions. Instead, they want to get a chance to learn more about the technology they use every day and what impact it might have. He admits that it's been great to sit down and have those conversations with technologically-minded individuals who have a strong feel for the software that they use every day and what it can accomplish. That, at least, seems to have been one thing that hasn't changed over the past 20 years: in a tight-knit industry that covers many different disciplines and opportunities, people are closely connected and committed to learning more.

"We can sit down with the end-user and make their lives better," Jack points out. It's not just about a corporate connection. It's about working with individual users, getting to know their specific pain points, and providing a high standard of service that makes their daily lives and technology use easier.
In addition to supporting local business owners, Jack looks for opportunities to support organizations within the community. He notes that no one can do everything, but he does look for local businesses and local needs that will allow him to help within the community. Initial IT has done several major charity initiatives, including a major charity bike event and a connection with a local foster mom who packs bags for foster children moving into care. Initial IT, under Jack's guidance, is always looking for local opportunities to improve lives and give back, including partnerships with minority organizations and other local causes and needs. His inspiration is his daughter, her commitment to giving back to others, and everything she can accomplish. It's not just about supporting users. It's about maintaining social EQ and finding a way to give back to others.

Over the past 20 years, Jack and Initial IT have seen some immense changes within the technology industry, including light speed changes that have completely changed the way the company addresses IT. The goal, however, hasn't changed. Each day, he remains excited about having great conversations with end-users about their technology. He and the entire staff love being able to focus beyond the keyboard: to work with people and enhance their lives through their efforts.

Are you looking for a Denver IT services company that will provide more than basic support? We can help. Contact us today to learn more about Initial IT and how we can help you.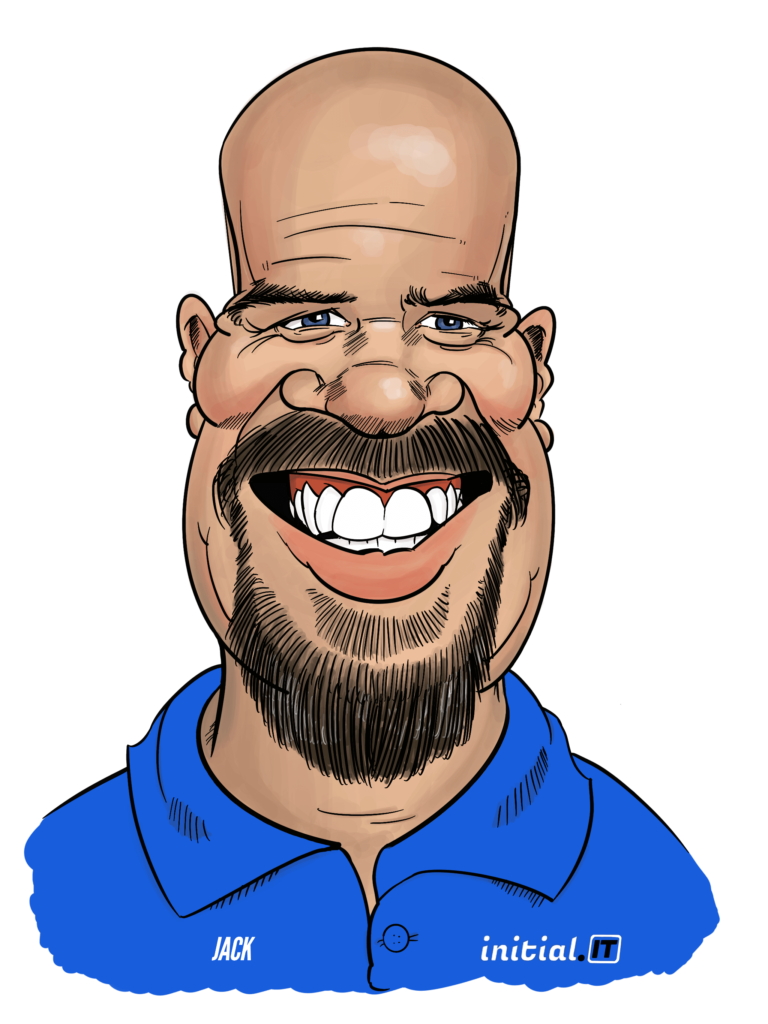 President and CEO of Initial.IT,inc. A computer network consulting firm in Denver providing outsourced IT support and Managed Services for a multitude of industries. Initial.IT has extensive and unique experience supporting clients in the Architectural, Engineering and Construction Industry. We are a Microsoft Certified Partner and employ Microsoft Certified Professionals.
Why Choose Initial.IT As Your IT Support Company In Denver?
"We chose initial.IT as our IT support services post construction in Denver and they have been responsive and patient with any and all of our requests. James P. does a wonderful job being available regardless of how major or minor our IT support request is."
"Just wanted to give you and the Initial IT Team a big "Thank You" for all of your efforts to help us out, especially during these last few months. I can't believe how easy it is to work from home now!!! All of our connections are really good and I think all of us have learned to become efficient when we are away from the office!"
"Initial IT is the best investment our company makes. They always respond quickly, provide expert service, and follow up with thoughtful, accessible education for our staff. Their help has been invaluable throughout the changing landscape of remote working and we truly could not have continued working this past year without their dedication. Every technician is friendly and helpful and I am always amazed at their knowledge base. I can't overstate how much easier Initial IT makes my job!"