EXPERT IT SERVICES FOR ARCHITECTURE, ENGINEERING, AND CONSTRUCTION FIRMS
initial.IT provides expert IT services for architectural, engineering and construction firms in Denver and the Front Range.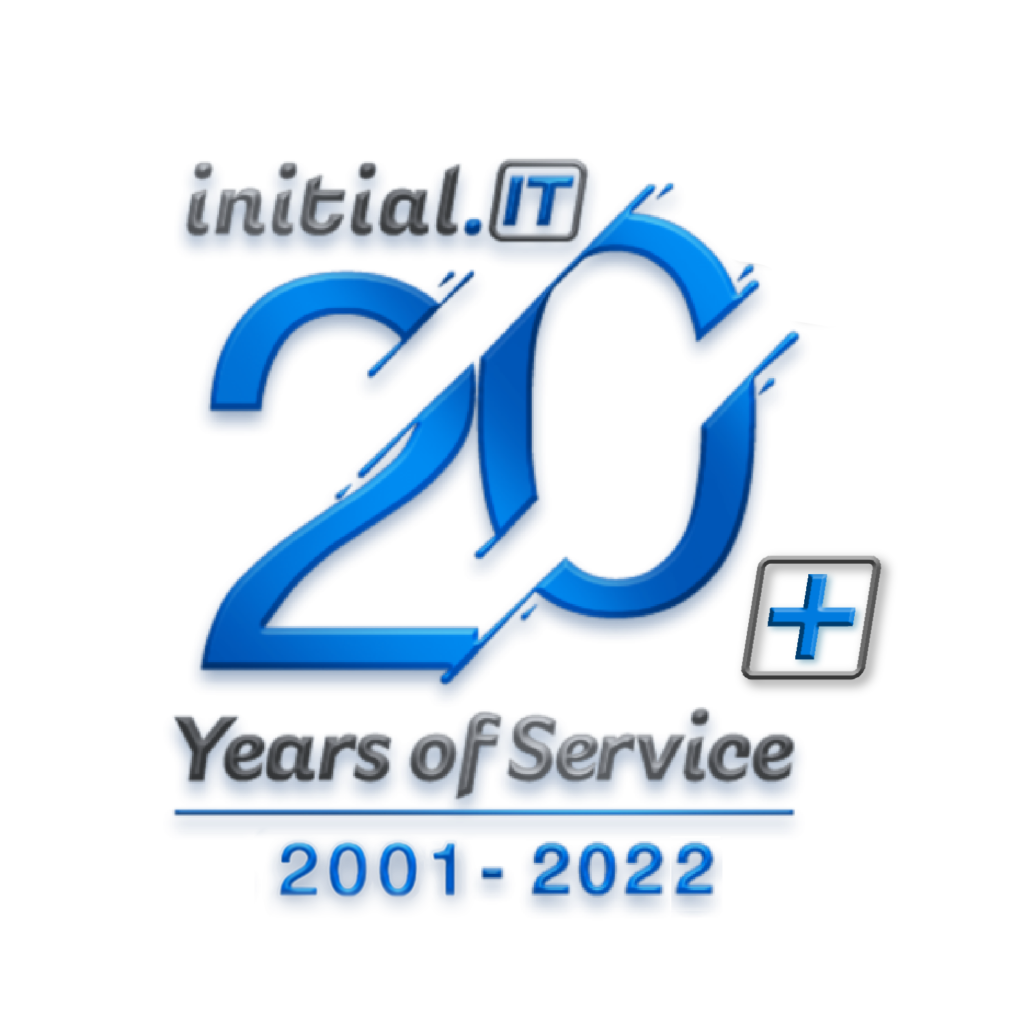 Expert IT Services For Architecture, Engineering, And Construction Firms
Looking for an IT team that understands the work you do, and not just the technology they provide? initial.IT offers real expertise with the technologies you use and the work you do.
Are you paying for generic IT support?

If you are, you'll likely recognize one of these red flags:
The fact is that you're not running a mom & pop small business. Whether it's in the field of architecture, engineering, or construction, your firm has particular technological needs. That's why generic support won't do.
initial.IT Offers True Expertise In Your Field
Let initial.IT show you how to leverage your technology to keep you in front of your competitors. Our staff works with your unique technology every day. 90% of our clients are in the design industry and, in fact, our company was started by Building Design Professionals over 20 years ago. Expertise and experience inform everything we do for clients like you.

Ever since our inception, we have been working almost exclusively within your industry — we not only know what you need, but we know what you don't need.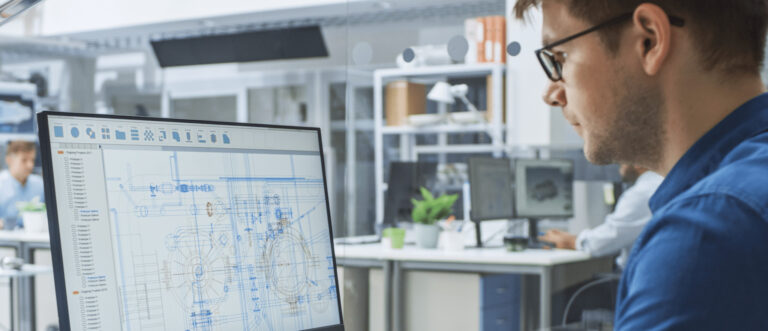 Your IT Support Should Offer Experience And Expertise
Our team has developed a comprehensive approach to IT support for architecture, engineering, and construction firms like yours, backed up by our many years of experience supporting organizations in the design field.

This three-tier approach includes designing the ideal solutions, efficiently building the tools that you need, and forming robust partnerships to reduce friction throughout the process. Plus, our leadership team has deep knowledge of engineering, allowing us to leverage that process information to provide exceptional service for your teams.

DESIGN

There are no cookie-cutter solutions or technology packages that can be immediately slotted in and work for your organization. Our team takes the time to understand your unique challenges and opportunities, designing the ideal systems to drive your business into the future.
BUILD

Technology timelines are notorious for slipping, but our team has the experience and expertise to ensure your projects move swiftly through the pipeline. This reduces the time to achieve a return on your infrastructure investment — a smart move for your business.
LIAISON

Your technology infrastructure quickly becomes a complicated mesh of groups and individuals, often including multiple external vendors and internal partners. Our decades of experience working with small to midsize businesses ensures that we can pull together on finer details, offering a point of consistency between vendors and internal resources.
Contact initial.IT For Expert IT Services For Architects, Engineers & Contractors
Until you truly see the expert initial.IT team in action, it's hard to believe how much easier your technology tasks can become.

From rapid response to specific users' questions to proactively recommending the next steps for your team, our highly-trained professionals are here to support even the most aggressive business growth objectives.

Don't settle for IT support that doesn't understand what you do — harness the power of expert IT services for your firm.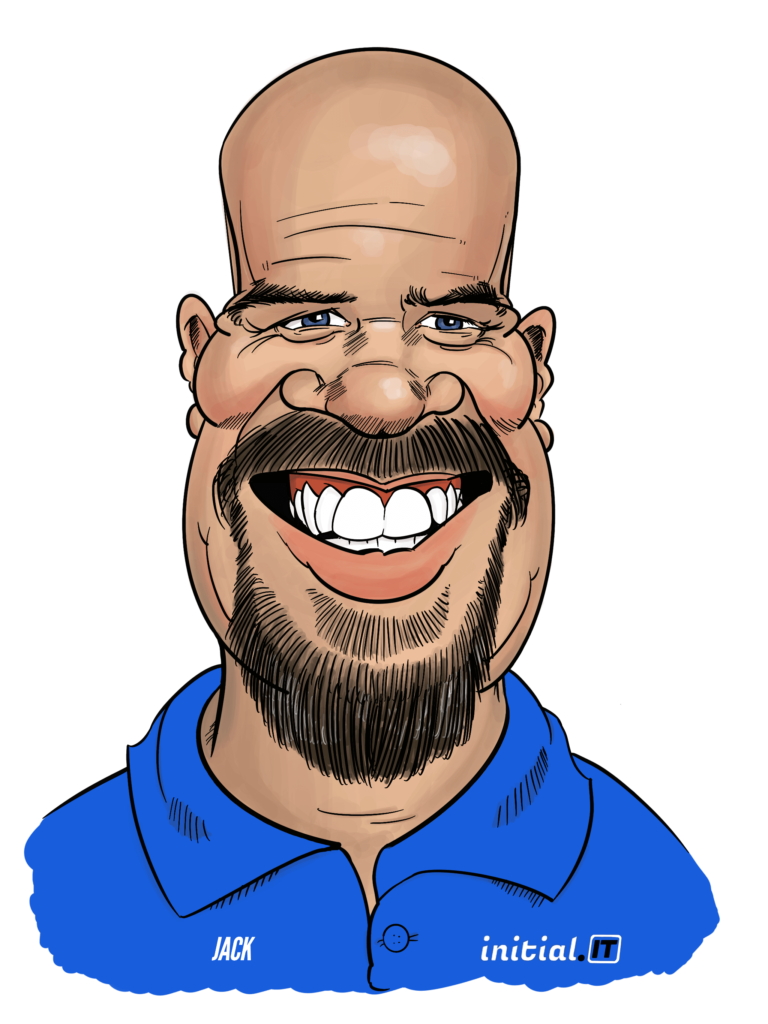 President and CEO of Initial.IT,inc. A computer network consulting firm in Denver providing outsourced IT support and Managed Services for a multitude of industries. Initial.IT has extensive and unique experience supporting clients in the Architectural, Engineering and Construction Industry. We are a Microsoft Certified Partner and employ Microsoft Certified Professionals.
Why Choose Initial.IT As Your IT Support Company In Denver?
"We chose initial.IT as our IT support services post construction in Denver and they have been responsive and patient with any and all of our requests. James P. does a wonderful job being available regardless of how major or minor our IT support request is."
"Just wanted to give you and the Initial IT Team a big "Thank You" for all of your efforts to help us out, especially during these last few months. I can't believe how easy it is to work from home now!!! All of our connections are really good and I think all of us have learned to become efficient when we are away from the office!"
"Initial IT is the best investment our company makes. They always respond quickly, provide expert service, and follow up with thoughtful, accessible education for our staff. Their help has been invaluable throughout the changing landscape of remote working and we truly could not have continued working this past year without their dedication. Every technician is friendly and helpful and I am always amazed at their knowledge base. I can't overstate how much easier Initial IT makes my job!"