Simple, Secure Server Migrations
Protect your data for the long haul and minimize downtime with initial.IT's Cloud Migration Services.
Optimize your Transition to the Cloud with initial.IT's Server Migration Experts
Technology life cycles are critical parameters for any business serving clients from across the globe – there is no room for downtime or data loss. If your organization still runs on on-premise servers nearing their end-of-life or end-of-warranty, it may be time to consider an upgrade or migration to the cloud to ensure data redundancy and backup. Sever migration services entail shifting from on-premise servers to cloud technologies such as Azure, AWS, and Google Cloud. Depending on your existing server technology, you may also need to upgrade to new server technologies such as Window Server 2016 or Windows Server 2022.
Reasons for Server Migration
Servers can have multiple functions, and there are several reasons you might need to migrate your servers. For example, you may make a strategic move to shift to a hosted cloud computing environment or migrate your storage to mitigate a data loss incident. You may also move servers to improve business intelligence or create a simpler computing construct. Unfortunately, server migration is a highly delicate process that requires the knowledge and expertise of an experienced IT professional to provide.
Service migration professionals not only understand how critical your servers are for the running of your business but also hold the certifications necessary to make your organization's server migration go smoothly. Additionally, you need an expert who can deliver server migration options that suit your unique circumstances while adhering to industry best practices. Ultimately, your IT infrastructure, data, applications must all be migrated seamlessly with minimal downtime.
Cloud Migration Options for Denver and Front Range Businesses
Even if you have vast experience operating within the cloud computing environment, it's still possible to get confused when choosing the right cloud migration platform that suits your business without overly stretching your budget. As a business, you'll need to look beyond brand loyalty and consider a platform that best suits your company and customers.
When choosing a cloud computing provider, evaluate the following aspects
Overall, you'll choose between three main cloud computing services, including Amazon Web Services (AWS), Azure, and Google Cloud.
Server Migrations with AWS
Amazon Web Services is divided between regions, edge locations, and availability zones (AZ's). AWS has 22 regions spread across the world, 114 edge locations, and 14 AZ's. The regions typically cover a geographic area, like a state or country, while the AZ's are data centers situated within regions. On the other hand, the availability zones are situated as far as possible from each other to ensure that no service lapse occurs if one AZ goes down as a result of natural or other widespread disasters.
Additionally, edge zones work like content delivery networks (CDNs) by caching content nearer to the user for faster delivery and response times. This infrastructure enables data delivery to deploy much faster and globally without influencing the availability of service or performance.
So far, AWS supports all operating systems and ranks highly in terms of reliable performance, availability, and the number of applications. You can find 18,000 different services through AWS, including:
Server Migrations with Azure
Microsoft Azure is known as a solid, integrated platform for organizations already relying on Windows-based standardization. The platform has overcome some obstacles to favorably compete head-to-head with AWS. For instance, it is Linux-friendly when using virtual guest operating systems and compatible with Linux container platforms.
The biggest strength of Azure is that it offers infrastructure-as-a-service (IaaS) and comes with built-in and ready to deploy server apps that support different programming languages, including Java, .NET, PHP, Python, and Node.js. The platform is so far available in 54 regions across the world and offers services such as:
Cloud Migrations with Google Cloud Service
Google Cloud Platform is a relatively new entrant when it comes to IaaS providers. It supports several generations of Linux operating system and Windows server versions up to 2016. Google Cloud Service operates through a new console that is extremely simple to set up and configure. Common services include:
Operating System Considerations
If you still use Windows Server 2003 or Exchange Server 2003, it could be time to begin the upgrading process since these products are no longer supported, meaning no more security patches or critical upgrades. Running unsupported products could expose your organization to costly cyber-attacks. You need to upgrade your hardware to support the minimum requirements for Window Server 2016 as well as the upcoming Windows Server 2022 scheduled for commercial release later this year.
On the security front, the upcoming Windows Server 2022 has "Secured-core server" capability, enhancing security protection at the firmware level when running on qualified hardware. A secured-core server is typically a hardware solution (Trusted Platform Module 2.0) coupled with a virtualization-based security approach. This is an attestation that the operating system has not been compromised by "bootkits" or "rootkits" at its bootup stage or corrupted by tainted drivers.
Microsoft has also claimed that its Azure Arc and Storage Migration Service hybrid capabilities work perfectly with Windows Server 2022. Azure Arc is Microsoft's multi-cloud management solution that supports server management on-premises too. The Storage Migration Service allows seamless connectivity of file servers on Azure cloud and file servers on-premises while at the same time enabling "low latency" data migration to the cloud.
Server Migration Experts In Denver
By using intial.IT to migrate your servers and databases, you can rest assured our proven workflows will provide continuity and significantly minimize downtime. If you're planning to update or upgrade your mission-critical computing infrastructure or migrate servers, data, or applications to the cloud, our IT engineers can provide you with reliable, tested, and turnkey solutions that exceed your expectations.
Initial.IT works with organizations from all industries in Denver and the Rocky Mountain region. Besides, we are Colorado's only full technology solution for all hardware, software, consulting, training, and implementation needs. Contact us today to schedule your consultation!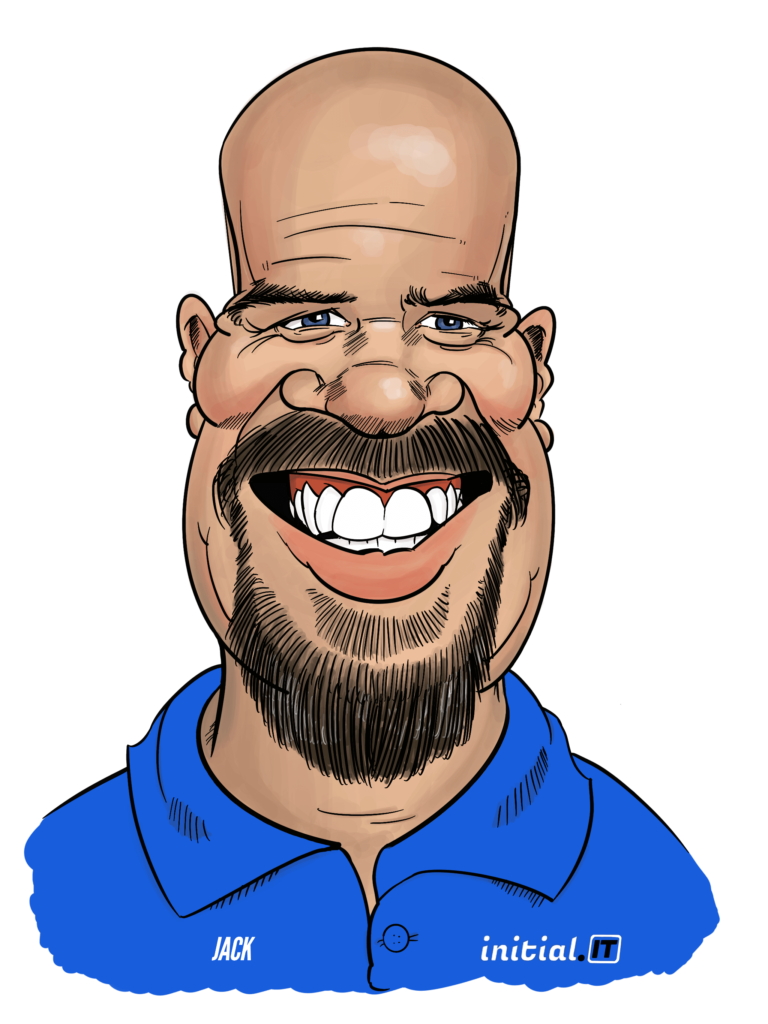 President and CEO of Initial.IT,inc. A computer network consulting firm in Denver providing outsourced IT support and Managed Services for a multitude of industries. Initial.IT has extensive and unique experience supporting clients in the Architectural, Engineering and Construction Industry. We are a Microsoft Certified Partner and employ Microsoft Certified Professionals.
Why Choose Initial.IT As Your IT Support Company In Denver?
"We chose initial.IT as our IT support services post construction in Denver and they have been responsive and patient with any and all of our requests. James P. does a wonderful job being available regardless of how major or minor our IT support request is."
"Just wanted to give you and the Initial IT Team a big "Thank You" for all of your efforts to help us out, especially during these last few months. I can't believe how easy it is to work from home now!!! All of our connections are really good and I think all of us have learned to become efficient when we are away from the office!"
"Initial IT is the best investment our company makes. They always respond quickly, provide expert service, and follow up with thoughtful, accessible education for our staff. Their help has been invaluable throughout the changing landscape of remote working and we truly could not have continued working this past year without their dedication. Every technician is friendly and helpful and I am always amazed at their knowledge base. I can't overstate how much easier Initial IT makes my job!"